The PCHP | PHLC has had an active online presence since 2011, when we launched our online exhibits' website. This has been made possible thanks to the technical support provided by York University Libraries. Through our blog, digital exhibits and social media we have been able to reach non-academic audiences in Canada, Portugal, the United States and other countries.
The Clara Thomas Archives and Special Collections (CTASC) has digitized portions of our collections and made them freely accessible to the public through YorkSpace. We have also selected a number of photos from the CTASC's Toronto Telegram collection for digitization, which are of interest to our audiences.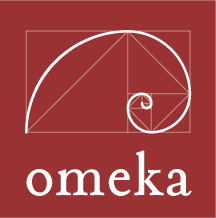 Our online exhibits are a central tool in our efforts to democratize access to historical knowledge. As curators we bring our expertise as historians and social scientists who have studied a range of social and cultural topics pertaining not only to Portuguese Canadians but the overall national and diasporic histories of Canada and Portugal. In them, patrons are welcome to share their views, challenge our curatorial choices, and point us in new directions. These online exhibits have been developed with technical support from the CTASC's archivists and York University Libraries' IT department, using the open platform Omeka.
Comunidade newspaper, 1975-1979 – Launched in 2011, our first exhibit, on the Toronto-based newspaper Comunidade, was curated with the records donated by Domingos Marques and with photos from Gilberto Prioste. Marques and Prioste also contributed to this exhibit through recorded interviews, which are featured in Part 2. Founded in 1975 by members of the West End YMCA's Movimento Comunitario Português, this newspaper differed from other Portuguese-Canadian publications at that the time in that most of its content was original, instead of being cut and pasted from newspapers from Portugal. Comunidade was the most progressive newspaper in Toronto's Portuguese community, championing the right of immigrant workers and calling for their labour organization and participation in Canada's electoral politics. Many of its directors and contributors later became community leaders, activists, and politicians, such as Domingos Marques, João Medeiros, Martin Silva and Marcie Ponte. Comunidade's leftist views and Marxist language attracted the surveillance of Canadian authorities who worried about the radicalization of Portuguese-Canadian politics after the 1974 Revolution of the Carnations.
St. Christopher House, 1912-2012: a century of social services in Toronto – In 2012, St. Christopher House (presently West Neighbourhood House) celebrated its 100th anniversary with a number of events scheduled throughout the year. To kick-off the celebrations, St. Chris' Century Committee organized a history exhibit on March 2-3, curated by Gilberto Fernandes (PCHP), who was at the time a member of the Board of Directors. The records used for this exhibit were drawn from the archival records still at St. Chris in 2012, and text is adapted from Patricia O' Connor's The Story of St. Christopher House, 1912-1984 (1986), with additional content by Gilberto Fernandes. That exhibit was later made into this online version, to which was added a considerable amount of original content by Susana Miranda.
Esta exposição está também disponivel em português, aqui.
Gilberto Prioste's photography (1978-81) – The photos in this gallery were taken by Gilberto Prioste for his final project as an undergraduate student at Ryerson University, dedicated to capturing moments in the lives of Portuguese immigrants in Toronto. These images of everyday life are some of the most gripping visual records available of Portuguese immigrants in that period of time. Largely unknown to the public until then, this gallery is meant to showcase Prioste's work, much of which we have used in various public history initiatives (including in other online exhibits). These images have since moved other artists, like the Portuguese-Canadian author Anthony de Sa, who was inspired by them when writing his Kicking the Sky (2013). In our filmed interview, Prioste talks about his experience growing up in Toronto's Portuguese community and provides context for these photos.
In our Galleries you can find historical photos of various events, organizations, themes and locations related with Portuguese-Canadian history, some of them contextualized by small essays.
Digital Maps
Portuguese communities in Canada (2011) – Using data from Statistics Canada's National Household Survey 2011, we mapped the largest Portuguese immigrant, ethnic, and speaking communities in Canada. We hope that this map becomes a reference tool for anyone doing research, teaching about, or simply wanting to know more about the Portuguese in Canada.
Invisible Cities: Portuguese Toronto (in production) – Using Neatline, we have begun developing an interactive chronological map of historically Portuguese neighbourhoods in Toronto, where users will be able to see the movement and growth of these ethnic areas over time, and explore some of its individual and collective stories through geotagged photos, text, video, audio recordings and animated graphics.
Although we will focus initially on the Portuguese community, we hope this can become a shared platform for other ethnic groups, to which we will invite other public historians to create similar maps focusing on other communities. In the future, we intend to turn this digital map into a mobile public history application for mobile computer devices.